Welcome to Tacoma Rental Listing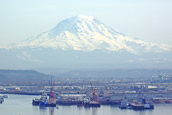 Find your next home, apartment or rental in Tacoma!
New to Tacoma?
Tacoma is a mid-sized urban port city and the county seat of Pierce County, Washington. The city is on Washington's Puget Sound, 32 miles southwest of Seattle, 31 miles northeast of the state capital, Olympia, and 58 miles northwest of Mount Rainier National Park.
Read More...
Tacoma Featured Listing
Cherry Creek


(253) 535-2552




2325 South 96th Street


Tacoma WA, 98444

Office Hours
09:00 am - 06:00 pm
Mon, Tue, Wed, Thu, Fri
10:00 am - 05:00 pm
Sat

Apartment
Click Here For Details


1 Bedroom / 1 Bath : $650/month




1 Bedroom / 1 Bath : $685/month




2 Bedroom / 1 Bath : $750/month




2 Bedroom / 1 Bath : $770/month




2 Bedroom / 1 Bath : $785/month




Thea's Landing


253-572-8432




1705 Dock Street


Tacoma WA, 98402
Apartment
Click Here For Details


1 Bedroom / 1 Bath




2 Bedroom / 1 Bath




2 Bedroom / 2 Bath




2 Bedroom / 2 Bath




Madrona Pointe Apartments


(253) 272-1025




3202 South Mason Ave


Tacoma WA, 98409

Office Hours
09:00 am - 06:00 pm
Mon, Tue, Wed, Thu, Fri, Sat
10:00 am - 05:00 pm
Sun

Apartment
Click Here For Details


1 Bedroom / 1 Bath : $720/month




1 Bedroom / 1 Bath : $725/month




1 Bedroom / 1 Bath : $735/month




2 Bedroom / 1 Bath : $825/month




2 Bedroom / 1 Bath : $850/month




2 Bedroom / 2 Bath : $910/month




The Lodge at Miramonte


(253) 537-3333




11216 18th Ave. South


Tacoma WA, 98444

Office Hours
10:00 am - 05:00 pm
Sat
09:00 am - 06:00 pm
Mon, Tue, Wed, Thu, Fri

Apartment
Click Here For Details


1 Bedroom / 1 Bath




2 Bedroom / 1 Bath




2 Bedroom / 2 Bath : $875/month




3 Bedroom / 2 Bath : $1,025/month




Metropolitan Tacoma Apartments


(253) 830-3430




245 St. Helens


Tacoma WA, 98402
Apartment
Click Here For Details


1 Bedroom / 1 Bath : $999/month




2 Bedroom / 2 Bath : $1,455/month




Forest Hill Village Apartments


(888) 654-5213




4332 South 41st Street


Tacoma WA, 98409

Office Hours
09:00 am - 06:00 pm
Mon, Tue, Wed, Thu, Fri, Sat

Apartment
Click Here For Details


1 Bedroom / 1 Bath : $755/month




2 Bedroom / 1 Bath : $800/month




2 Bedroom / 1.5 Bath : $920/month




2 Bedroom / 2 Bath : $920/month




HeatherStone Apartments


(253) 539-3301




1809 105th St. Ct. S


Tacoma WA, 98444

Office Hours
09:00 am - 06:00 pm
Mon, Tue, Wed, Thu, Fri
10:00 am - 05:00 pm
Sat

Apartment
Click Here For Details


1 Bedroom / 1 Bath : $835/month




2 Bedroom / 1 Bath : $875/month




2 Bedroom / 2 Bath : $995/month




3 Bedroom / 2 Bath : $1,049/month




Orchard West Apartments


(253) 474-1172




4866 S 48th St


Tacoma WA, 98409

Office Hours
09:00 am - 01:00 pm
Mon, Tue, Wed, Thu, Fri

Apartment
Click Here For Details


2 Bedroom / 1 Bath : $728/month




3 Bedroom / 2 Bath : $834/month




4 Bedroom / 2 Bath : $921/month




3 Bedroom / 2 Bath : $998/month




Apex Apartments


(253) 472-6281




2424 South 41st St


Tacoma WA, 98409

Office Hours
10:00 am - 06:00 pm
Mon, Tue, Wed, Thu, Fri, Sat
11:00 am - 05:00 pm
Sun, Wed, Thu

Apartment
Click Here For Details


1 Bedroom / 1 Bath : $795/month




1 Bedroom / 1 Bath : $800/month




2 Bedroom / 2 Bath : $1,095/month




Tacoma Apartment Directory
Search Listing
Thea's Landing


253-572-8432




1705 Dock Street


Tacoma WA, 98402
Apartment
Click Here For Details


1 Bedroom / 1 Bath




2 Bedroom / 1 Bath




2 Bedroom / 2 Bath




2 Bedroom / 2 Bath